Quality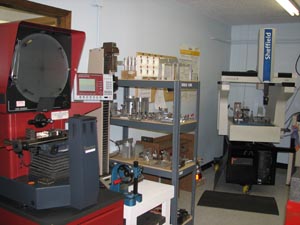 Quality Assurance and Organizational Excellence
Throughout production, each E&O employee is committed to providing customers with excellence in production and services. By combining a robust Quality Management System (ISO 9001:2015) and Lean Manufacturing Focus we are able to assure our customer high quality products at the lowest possible costs.
We are committed to:
Establishing and driving Performance Metrics at all levels in the organization
Understanding and affectively applying Customer Requirements & Expectations
Preventing defects and reducing variability through the use of Control Plans, Process Monitoring, and SPC
Minimizing waste by applying Lean Manufacturing principles throughout the organization
Continuous Improvement of products and processes.
Capabilities:
Sheffield Discovery II Shop Floor Coordinate Measuring Machines
HunterLab, LabScan® XE spectrophotometer
IQMS SPC linked directly to MRP System
MINITAB Statistical Data Analysis
A significant part of our commitment to product quality is our Operators attention to visual part quality. Our Visual Inspection Criteria, in our "Blue Books", is our way of assuring compliance with customer expectations throughout our processes.