Injection Molding
Elk River, Minnesota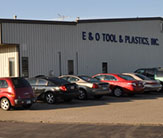 Click here to learn more.
Monterrey, Mexico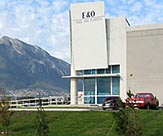 Click here to learn more.
Started in 1986, E & O Tool & Plastics, Inc. has developed into a full-service injection molding company. Utilizing 33 presses at our Elk River, MN facility, ranging in size from 38 to 500 tons; and 17 presses at our Monterrey Mexico facility, ranging from 90 to 600 tons, we are capable of providing a diverse set of size solutions. We offer full tooling capabilities, including in-house mold design and build, prototyping, repair and maintenance. Our contract-manufacturing program combines our molding and tooling capabilities with fulfillment and assembly operations in order to provide turnkey solutions. We service a wide variety of industries, including appliance, home hardware, automotive, sporting goods, and healthcare. We specialize in insert and over molding of thermoplastic resins including elastomeric resins. Utilizing a transportable controlled environment and specialized conveyor systems E & O has committed itself to serve the Health and Medical markets.